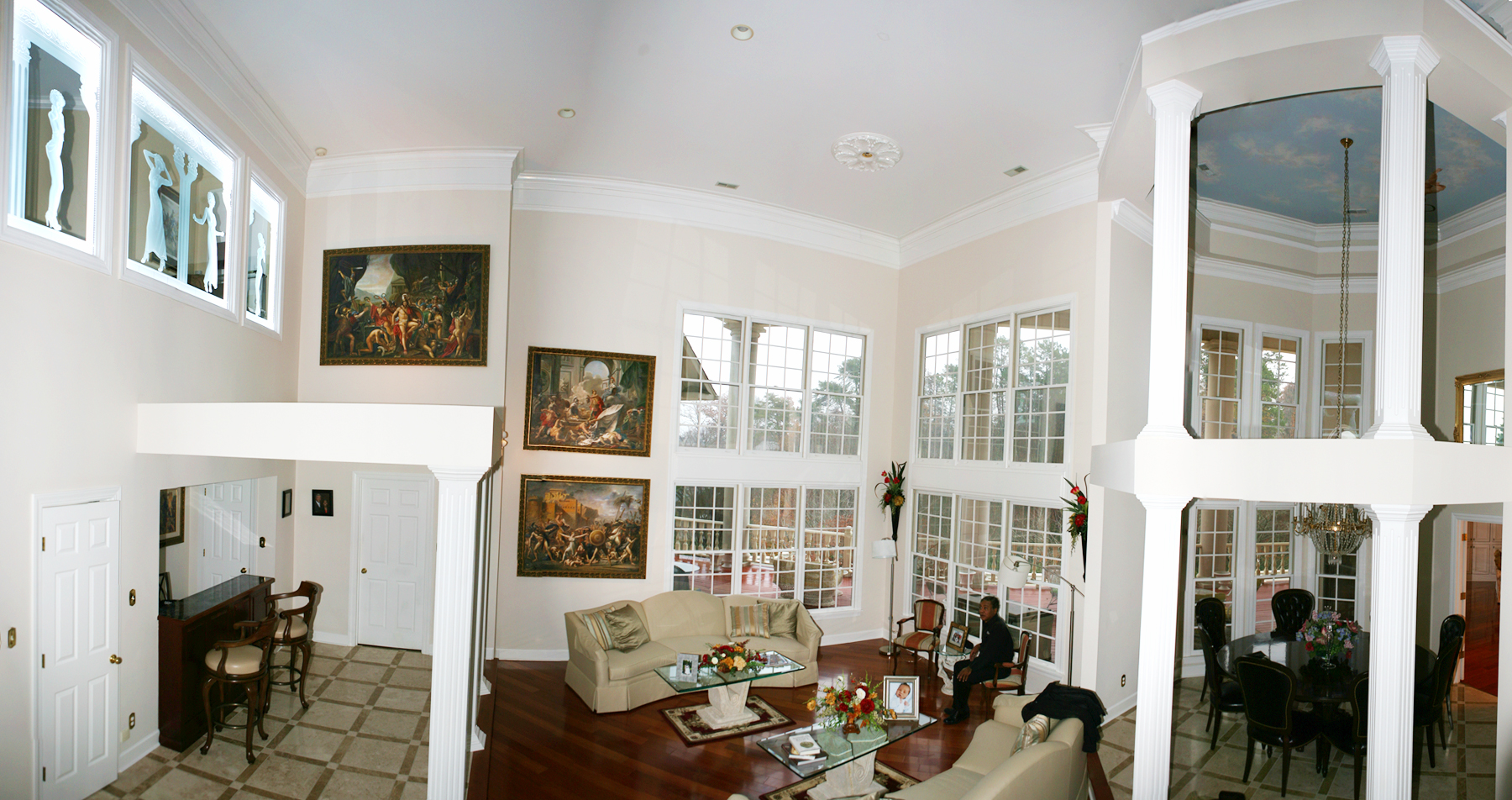 ~Michael & Romaine Evans Beautiful Home!~
You can see Lex Melfi's Completed Art Work of "Romaine Evans"
(upper left hand corner)
You can see how the pretty blues of the Sand Carved Glass
compliment the home along with the Sky Blue Ceiling in the dining area.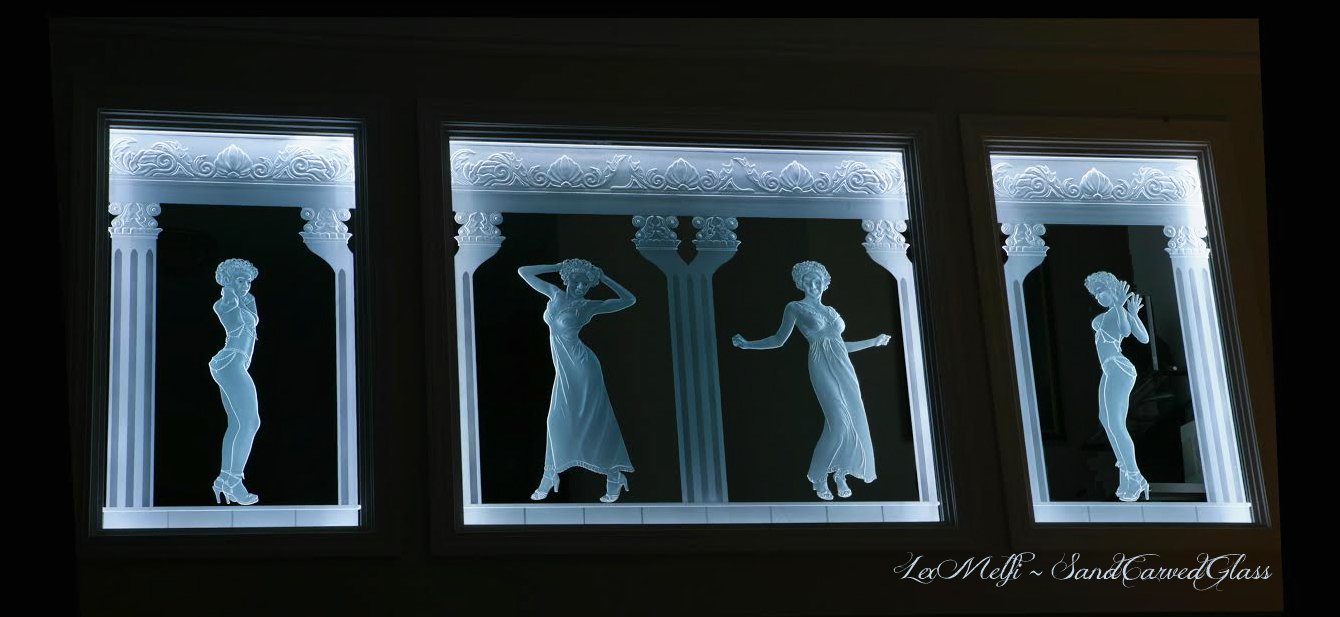 close up of Sand Carved Glass ~ Romaine Evans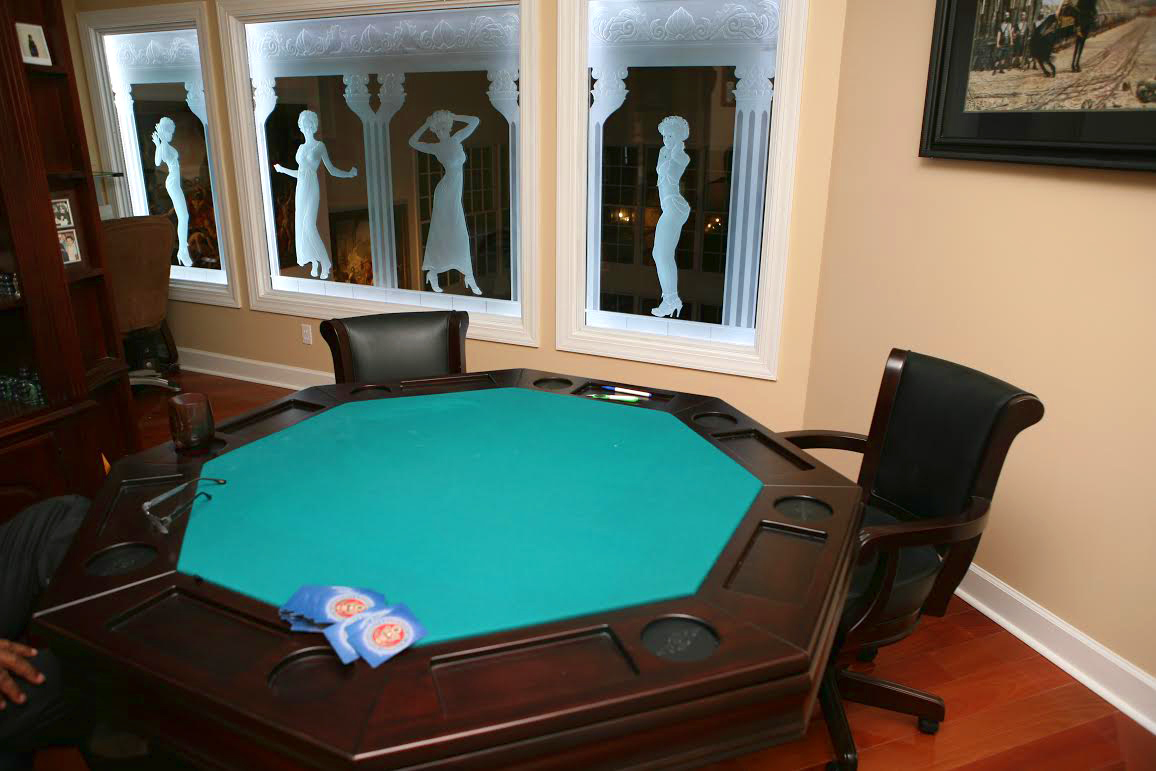 this is a photo of the game room on the 2nd floor showing the other side
of Lex Melfi's Sand Carved Glass of beautiful Romaine Evans ~
It's simply amazing how you can see through the glass looking to the first floor level.
The reflections of Lex's artwork off of the windows at dusk downstairs would take your breathe away.
It's just magical & spectacular !
The graphics are not to be removed from this site,
Images are copyrighted to Lex Melfi. Thank you!